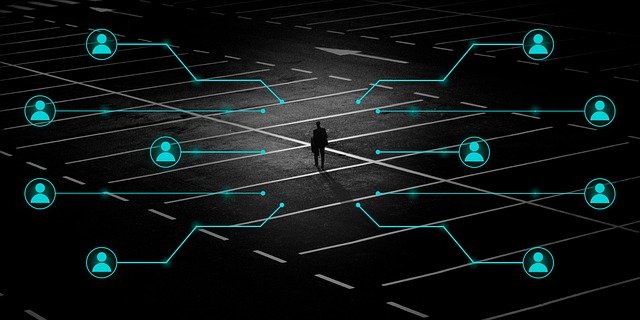 Prepares Students For The Outside World
As earlier highlighted, we are well into the digital era, and it's getting more and more difficult to land a job that doesn't use Wi-Fi in one way or the other. Many industries depend heavily on technology and providing your students with early exposure will definitely improve their prospects once they enter the job market.
However, it's not only in formal employment where Wi-Fi is used on a day-to-day basis. As students grow older and begin to live independently, they'll need to access the web for various reasons like buying their monthly shopping, booking their drivers' tests, finding the best insurance quotes and even submitting their tax returns.
And with the main goal of sending kids to school is to teach them how to survive in the real world, it's reasonable to conclude that giving them access to the World Wide Web is a good investment for their future.
Helps Students Develop Key Teamwork Skills
Offering students a good Wi-Fi network enables them to easily send documents to their classmates and teachers, which enhances overall communication within the learning environment. However, the biggest benefit of having Wi-Fi in your school is that students will be able to collaborate with other students from all over the world. They will be able to share ideas and work together on common problems and discussions.
This doesn't just enhance their overall learning experience; it will also help them develop valuable teamwork skills. Any successful entrepreneur or CEO will tell you that finding skilled employees who can work well with other people is not always easy.
Many students leave school without acquiring the necessary skills to collaborate with other people in a team setup, but your students should have no problem with this if you give them the right tools and resources.
Makes School Work More Accessible
Psychologists have for many years reiterated that if we truly want students to be successful, we need to make it as easy as possible for them to do it. And, while addressing one cognitive issue isn't going to magically solve the problem of getting students to do their homework – it will surely motivate them to think about it.
Getting your students to use their own devices at school allows them to have access to their schoolwork even when they are not physically in school.
Most students spend lots of hours on their smartphones and computers, and by getting them to work on them while in school, you will be getting them a couple of swipes and a few taps away from doing their homework.
Although this is not a sure way to get students to do their homework, it does reduce their chances of totally ignoring it altogether. If you need great wifi and reliable WIFI services for your school networks, I would recommend having a look at the packages Simpli-Fi, this can highly benefit students too.
Creates More Inclusive Learning Styles For Students
In a perfect world, all students would be able to be taught using one format or learning method. However, this is not the case in the real world. It is reported that students respond best to at least 7 types of learning techniques. Leveraging each one of these learning styles is no easy task, but many tutors are now finding new ways to make their lessons more interactive and engaging by using Wi-Fi devices.
Teachers are now able to meet the learning needs of all students in their classes and keep them interested in learning.
Moreover, when students get answers on academic issues – they have the largest database of information (the web) at their disposal. This empowers students to learn as much as possible while taking the pressure off teachers to always be in the driver's seat.