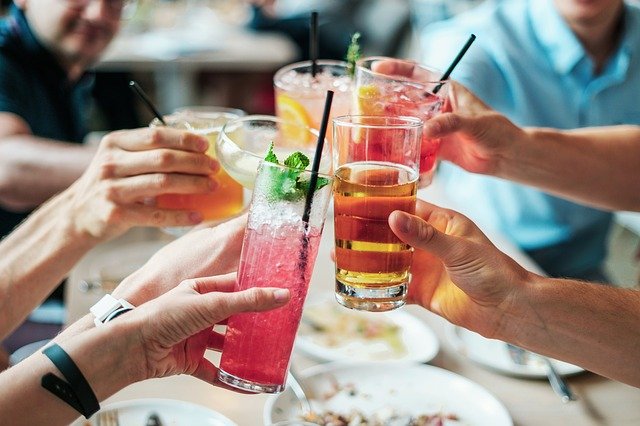 Best Night Tours In London
Tours are an excellent way to visit a destination. They enable you to discover parts of the city you may have never found on your own and learn useful and interesting history bits. London has a few wonderful night tours that will leave you in awe. Just take a look at our favourite London night tours and choose the ones that best suit you.
London Gin Tour
Gin and tonic, the traditional British cocktail is coming back in force. This walking tour takes you to some of the newest and trendiest East End distilleries, pubs and bars, where you'll have the opportunity to discover the latest gin trends.
Jack The Ripper Ghost Tour
This tour isn't for the faint at heart, that's for sure! It takes you back in time, to the Victorian era, when London was such a dark and spooky place. You'll walk in the steps of Jack the Ripper, the serial killer whose identity hasn't been revealed to this day.
Best Pubs To Try In London
Vising pubs is an absolute must for all visitors of London. The city counts more than 7,000 such establishments, many of them with a very long history and with fascinating stories. In my view, these ones are the best to visit.
One of the pubs I love and highly recommend is Ye Olde Cheshire Cheese. This was one of the favourite pubs of Charles Dickens and Samuel Johnson. Even its name is as British as can be!
George Inn is another recommendation. It is the last galleried inn you can find in London today. Located near London Bridge and Borough Market, George Inn is another favourite of Charles Dickens. If you are looking for more things to do in London at night if bars are your thing I recommend visiting Apples and Pears. One of the best bars in London.
Guided London Pub Tour
If you don't feel like going out by night, you can take a guided pub tour during late afternoon or even earlier in the day. Soho is the perfect place to go if you want to drink in the same good old pubs as David Bowie or The Beatles. Once you find a pub you like, just make a note of its address, in order to return later in the night for some fun and a couple more drinks.
For literature buffs, the Historic London Tour is probably the best thing to try in London. The tour starts at St Paul's Cathedral and it follows in the footsteps of Dickens.
Pubs start seeing more intense activity by 5pm, as people finish their working day. They close at 11pm. If you're travelling with your children, you'd better avoid taking them to pubs in the evening, unless they specifically target children.
London Bars
There are so many bars in London that you could spend one year here and still need more time to visit all of them. I prefer bars that offer a more exquisite, upscale environment. In addition, I'd rather choose bars with mellow background music, where you can talk. However, if you prefer loud music and a more vibrant atmosphere, you'll surely find enough bars to suit your preferences. Just make sure you do your homework before getting out by night. This is where those late afternoon tours come into play; book a few of them to take the pulse of the bars on their list, and then revisit your favourites.