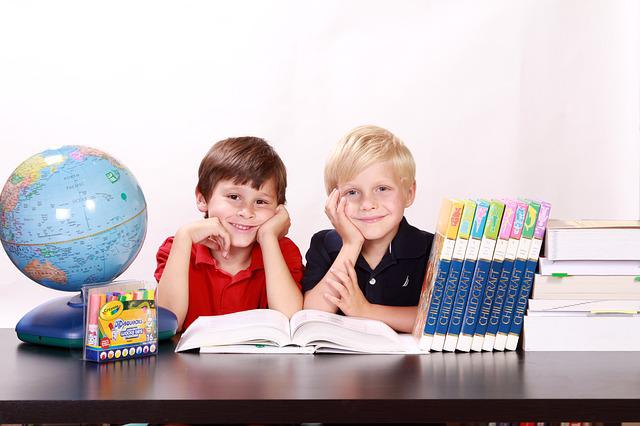 If a child has a learning disability, it does not mean that he or she cannot learn. With some help, such a child can learn like any other child out there. A child with a learning disability needs loves encouragement and support to boost their self-confidence, self-worth and their determination to believe in themselves even when things get tough.
When looking for ways to help a child with a learning disability, look for ways to help him or her help himself or herself. Remember that as a parent, your job is not to treat the learning disability but to offer the child social and emotional tools that will help him or her overcome challenges they encounter. Keep in mind that overcoming a challenge like a learning disability can make your child stronger and more resilient.
Keep in mind that the way you react when you encounter challenges has a huge impact on your child. Even though a good attitude will not solve problems that co-occur with a learning disability, it can give your child confidence and hope that things get better and they will eventually succeed.
Tips on How to Deal with a Child's Learning Disability
Keep Things in Perspective

Your child can overcome his or her learning disability. Remember that everyone encounters challenges. It is up to you as a parent to teach your child how to overcome the challenges they meet in life without being overwhelmed or discouraged. Your aim should be to offer your child emotional and moral support. So, don't let tests, endless paperwork and school bureaucracy distract you from offering this support.
Become Your Own Expert

As a parent, it is very important to learn as much as you can about learning disability programs, educational techniques and therapies. At first, it may be tempting to seek solutions from doctors, therapists, teachers or even your child's learning support assistant. However, you need to always remember that you are the number one expert on your child and you need to be in charge of the tools that your child needs to learn.
Be Your Child's Advocate

You might have to speak up from time to time to get help for your child. Become a proactive parent while embracing your role and improving your communication skills. While it may be frustrating at times, remain calm and reasonable but firm. Doing so will make a big difference for your child.
Keep in mind that your influence will always outweigh all others. Your child will follow your lead. So, if you approach learning challenges with hard work, optimism and a sense of humour, it is highly likely that your child will embrace your perspective or see a learning problem as a speed bump, not a roadblock. Learn what works for your child and try to implement it in the best way possible.
Focus on Strengths, Not Just Weaknesses

A learning disability does not define your child. If your child has a learning disability, it does not mean that he or she does not have any strength in their life. Your child may have strengths in other areas. Find out about these gifts and talents and nurture them. Your child's life should not revolve around their learning disability. Focus on the activities where your child excels and create a lot of time for them.
Recognizing a Learning Disorder

Knowing about the different types of learning disorders and their signs can help you identify the challenges your child will encounter and find an effective treatment program.
Take Charge of Your Child's Education

In this age of endless budget cuts and inadequately funded schools, your role in the education of your child has become very important. So, take charge of your child's education instead of letting someone else be responsible with the tools your child needs to learn. Take an active role in your child's education.